Here at The Well Space, we are committed to providing you with resources to live a well life.
Our workshops & classes are designed to expose you to different perspectives on wellness and personal growth. We provide them so that you may be even more supported to feel better in your body, more peaceful in your mind, and more connected to your spirit.  If you are interested in private classes, please contact us at info@wellspaceholistichealth.com.
CURRENT EVENTS AND CLASSES:
Summer Self Care Mini Retreat
July 22nd, 10am-2pm
Sink into summer with time for yourself to rest and recharge.
Our mini retreat includes: 
• Moving into Ease: A movement class with Carol Cober
• Intuitive Art Journaling: Open your mind and heart with your own insights through art and poetry
• Acupuncture: Enjoy a 30-minute acupuncture session coupled with a guided meditation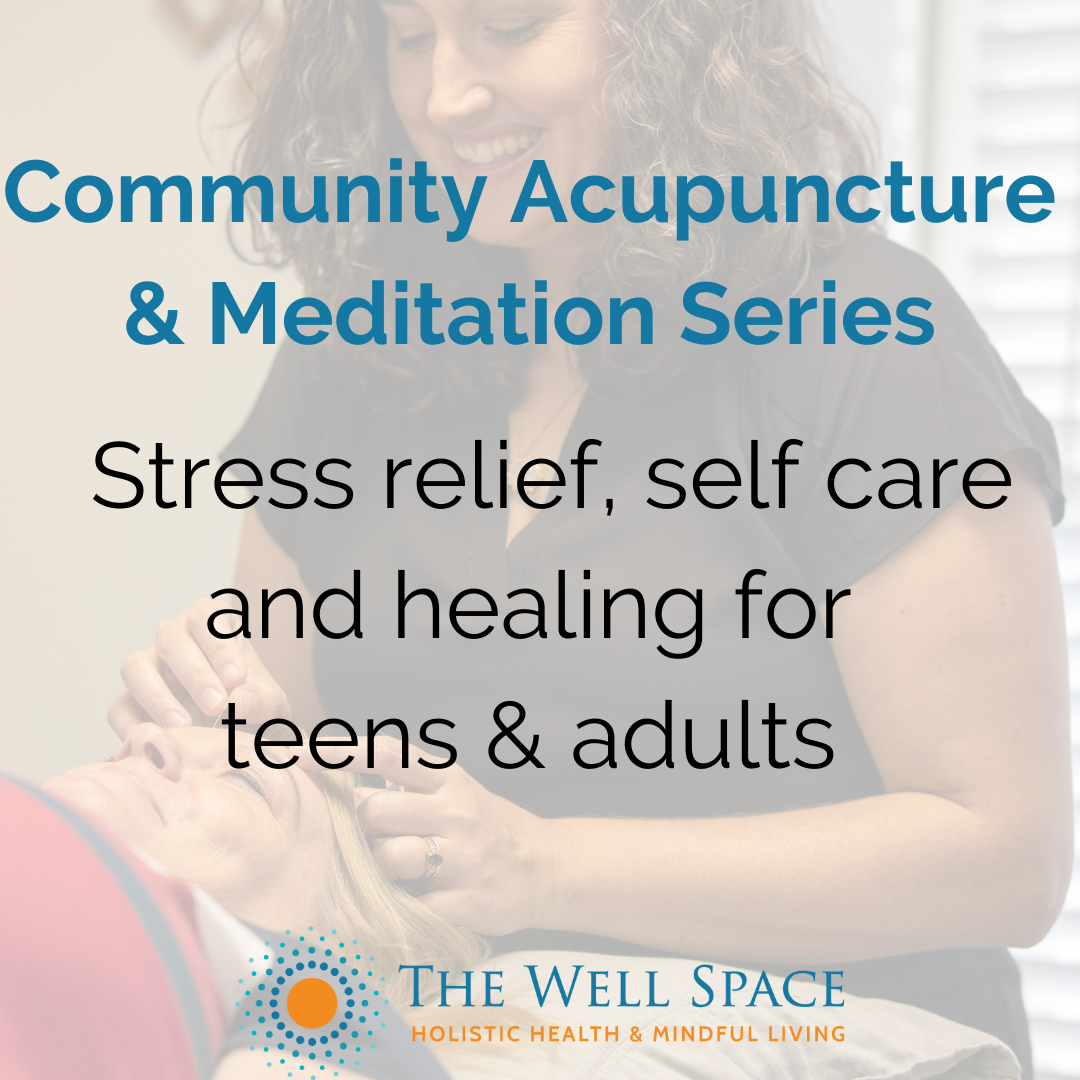 Community Acupuncture & Meditation Series
with Trish Twiford Perfetto & Michael Perfetto, Acupuncturists, Herbalists & Meditation teachers
In this series we will:
Our group acupuncture sessions will be a 5 week group treatment series that includes a calming, revitalizing and healing acupuncture treatment, plus guided meditation and a quiet and relaxing space for you to reconnect to yourself. The series also includes a one on one session and access to our online meditation portal.